eDUCATIon
Have you ever wondered how the famous DESMO system actually works...
We are grateful to Miroslav Mitrovic of Bluming.com for allowing DOC GB the use of the excellent animations and high quality illustrations of the Desmo valvegear.
DESMODROMIC
From the Greek DESMOS, translated as 'bond' or 'knot' and DROMOS, translated as 'track' or 'way'. So… 'bound to the camshaft'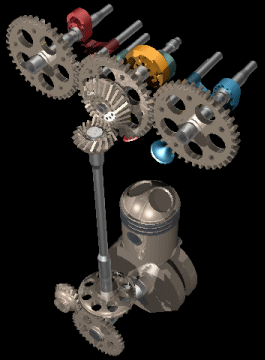 This is the triple overhead cam set-up used by Ducati on their 1950's GP racers.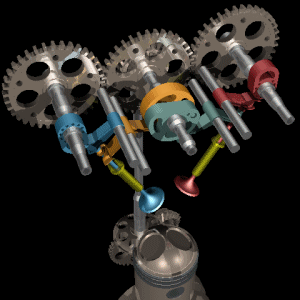 This complex design was later simplified considerably for production purposes.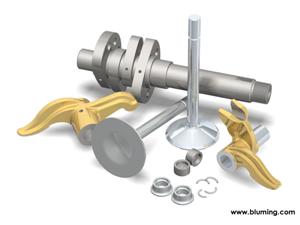 These are all the component parts of the modern 2-valve Desmo valve-train, in this case the 900SS.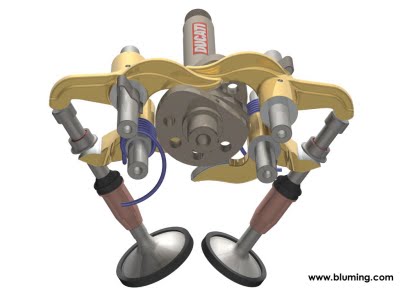 This simpler SOHC set-up was used on the later singles, bevel twins and DesmoDue's in this basic configuration right up to the current models.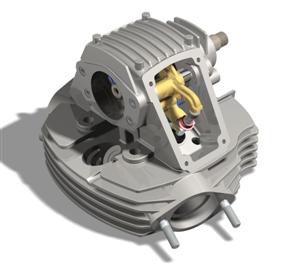 This clever rotatable 3D pdf image shows how it all fits in the head. (note; download the pdf to view in 3D)

Desmo Valvegear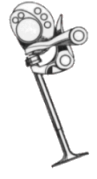 This is the latest design of the Desmo Valvegear use of the DOHC "four-valve" engines.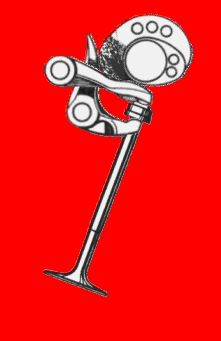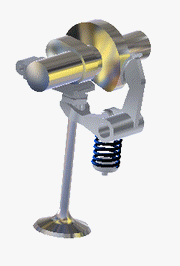 This slower running 4V animation can be more easily understood.