World Ducati Week

This is a must for any Ducati owner!
What is it?
It's a 3 day event organised by Ducati held at Misano World Circuit Marco Simoncelli
Running from Friday morning until Sunday afternoon, ticket holders can come and go to and from the circuit at anytime throughout the weekend.
Ride there or fly there....
A brief list of events etc, every year is different...
Works riders racing track / offroad etc.
Stunt shows
Bke shows
Works riders autograph sessions
Test rides
Trade stands
Free tracktime sessions
Clubs International Village
Parade laps usually on the Friday night
Seminars
The factory and museum in Bologna is open house from Wednesday to Sunday for ticket holders.
The 2018 event attracted over 90,000 Ducatisti.
The surrounding towns Rimini, Misano Adriatico, and Riccione also host concerts and events events
Ducatis are everwhere!
We think Misano Adriatico is the place to be, the action usually centers on Restaurant Dolce Vita on the seafront.
There wil be DOC GB members here plus other UK clubs, so wear your DOC GB WDW T-shirt and come and say hello!
Restaurant Dolce VIta
If you want to camp the favoured spot seems to be Camping Misano
There will be other DOC GB members and Ducatisti from all over here Camping Misano Google Maps
This is a link to the event on Ducati.com WDW info on Ducati.com
Club members who are also signed up for the Factory DOC can buy tickets for the event at around 50% off
Tickets usually go on sale at the end of March.
By way of a reminder of what you need to do to prepare if you are lucky enough to be going here's my list of things to watch out for and do regarding tickets, please note, details below assume that this event will be run like the 2018 one, so this may change.
Tickets – These usually go on sale in late March and are available up until a week or so before the event, so no need to panic about buying as they have also never run out in the past.
Reduced price tickets should be available to members who are also registered and accepted as one of our members on the factory DOC ie 'MYDUCATI'.
Email Invites from Ducati to buy reduced price tickets will come from members details on the Factory DOC, so it is vital that members log on to their 'MYDUCATI' to check that their information is up to date and correct, we have no access to this change this information so this must be done by members – If Ducati do not have your email address then you will not get an invite.
Check here https://www.ducati.com/gb/en/home MYDUCATI is top right.
Some members Factory DOC accounts may have been 'orphaned' when they were transferred form the old system to the new one, so if you cannot log on please contact me and I will have a look.
Remember, don't just assume your details are correct even if you can download a Factory DOC card from docgb.org. the systems are not linked.
More info on the next WDW event as it becomes available.
Tickets can be either delivered to home or collected at the track over the weekend, delivery costs around £13 whereas collecting from the track is free, my advice is to collect at the track, as this saves on delivery cost and saves on problems with deliveries, there will a row of marquees set up to the left of the entrance with parking so that tickets can be collected with the relevant paperwork, it's quite easy, secure, and convenient.
More info when the next event is announced
A few photos and events for previous years WDW
 Friday Night Parade laps at the track
A few photos at the track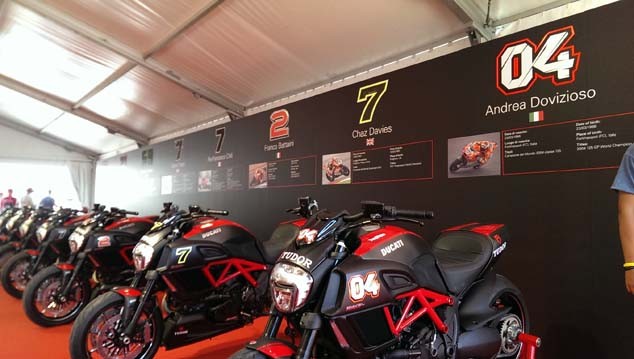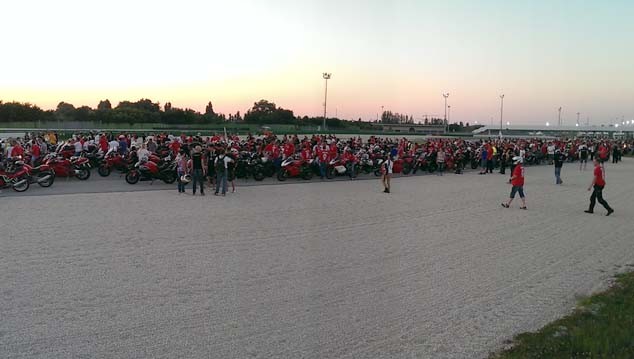 WDW 2014 Saturday night mayhem outside the Cafe Dolce Vita Misano Adriatico