Northern Rally
2022 Details here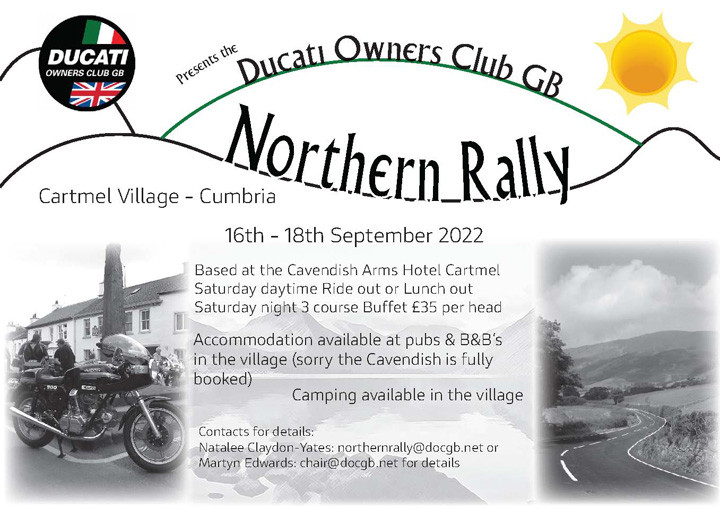 DOC GB Northern Rally
This is the club's Northern Rally, held every year, at the Cavendish Arms in the heart of the lovely Cumbrian village of Cartmel. We have been having our Northern Rally here for over 15 years, we are always guaranteed a warm welcome from Richard at The Cavendish and the village they love to see and hear the bikes. 
After having too cancel in 2020 for the first time ever, we were back in 2021. Fridays arrival was quite emotional, seeing people we had not seen since 2019, catch ups we're had over food and drinks at the bar. Saturday saw the boys and some girls set off for the ride out, great roads, scenery and weather ! The ladies and some gents did ladies who lunch cheese, fresh bread and lots of Prosecco and Italian Cider was had ! Then the main event Saturday night at the Cavendish Arms, with its brand new lovely outdoor courtyard area, which set the scene for our 3 course evening meal, as always amazing food, drink and the best company.
I for one can not wait to go again this year, Friday the 16th to Sunday 18th September 2022.
For further info please feel free to contact me, Natalee Claydon-Yates northernrally@docgb.net