Ducati Desmo Owners Club 'Factory DOC' update October 2019
Still no sign of the 2019 welcome packs I'm afraid, we were told they would be with us in August, but
we are also told that they have had problems with their suppliers, however, they have said that 2020 kits will be out on time, as they have a new supplier lined up for 2020.
Ducati have made new arrangements for the red Factory DOC membership cards; they will be provided to us as a pdf and not a plastic card from now on (as far as we know). This entails us filling in all members individual details and emailing out to members.
As this would be a huge amount of work, we have automated the system by allowing members to download their own red Factory DOC cards, the cards will be auto-populated with members details as shown, and can either be printed on paper, or kept on smartphone as a pdf for use when needed.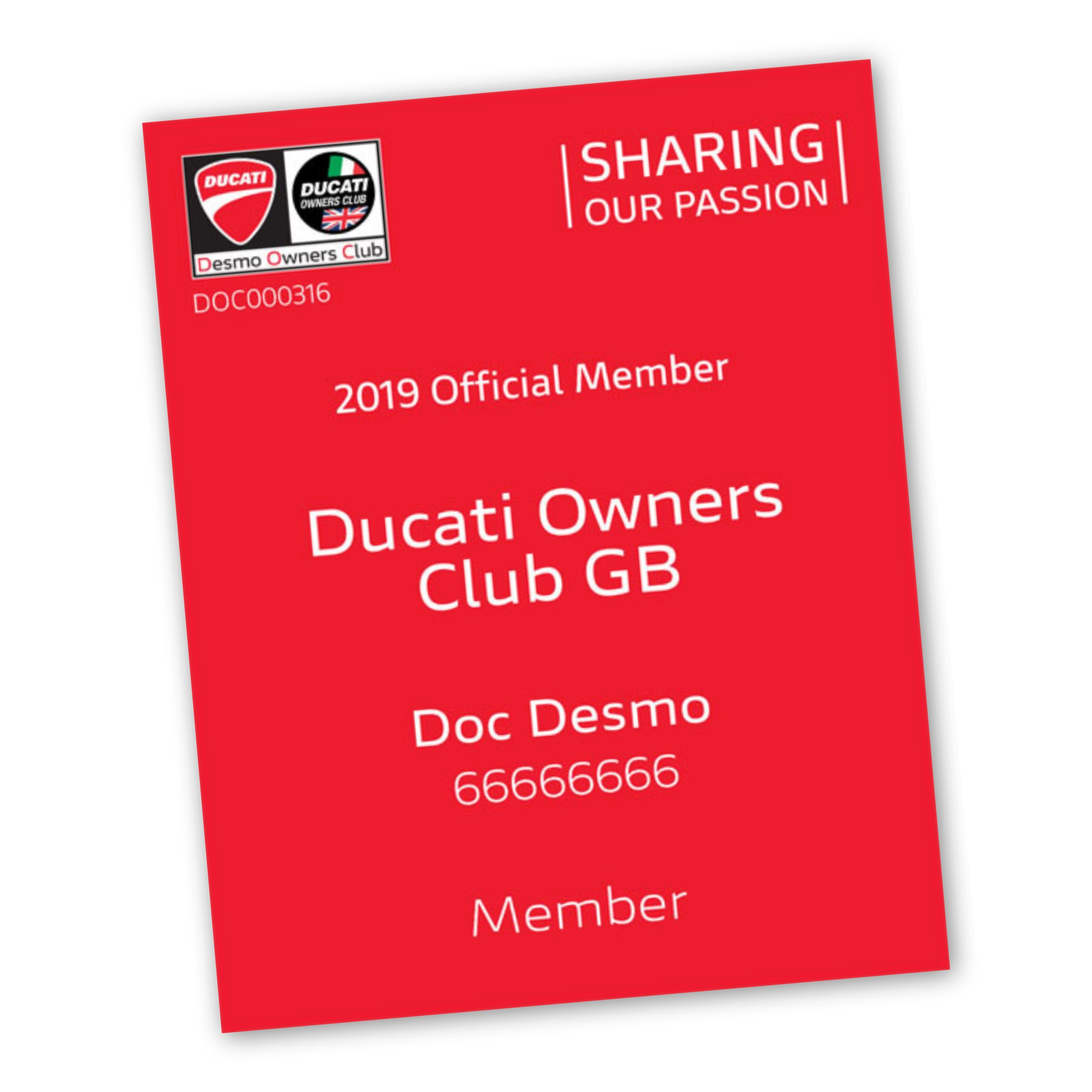 So, all you'll need to do is flash your phone at the factory gate….
This has now been done and is available for members to download from your 'My membership' area by logging onto the website here https://www.docgb.org/login.
These cards can then be used for free entry to the factory tour and museum, and also for discounts in the factory shops as previously.
Members will of course need to be accepted as one of our members on the Factory DOC system to be able to download.
All the info is here on the website https://www.docgb.org/ducati-doc-desmo-owners-club-factory-scheme
Any queries on this new system, please email me on memsec@docgb.net
Kevin Baker.
DOC GB Membership secretary