Members Free Competition Time - Ducati Corse Book 2019 give away
Members Free Competition Time.
Dear Members.
We are giving away FREE 15 copies of the Ducati Corse Book 2019.
Yes, we will post the book to you completely free of charge, no catch.
As we want to give the books away to members who would be most interested in this you will need to email in your details to Colin Richards our Merchandise Secretary.
Members who have put their name forward will then be drawn out at random.
To help Colin sort out entries please send in your email as follows:
Send to:
merchandise@docgb.net
Email Title:
Ducati Corse Book 2019
Wording in the email body:
Name (eg. Casey Stoner)
DOC GB Membership number (eg. 66666)
Entries will close at 6:00pm on Thursday 24th September 2020
The draw will take place at 12:00 Noon on Saturday 26th September 2020
Winners will be notified after the draw.
Book details as below:
Ducati are proud to present again this year the new edition of the official book dedicated to Ducati's 2019 racing season, containing the most exciting and spectacular moments and details of all the races. It is an unmissable book for all our fans, but especially for those who, like you, feel unconditional love for Borgo Panigale's bikes.
All of the MotoGP, Superbike and domestic championships are here, beautifully illustrated in the pages of this large format volume (30 x 30 cm.) with a hardcover and dust jacket and text in Italian and English. More than 200 images can be discovered by leafing through the over 200 pages printed in colour on glossy paper for truly exceptional quality photographs.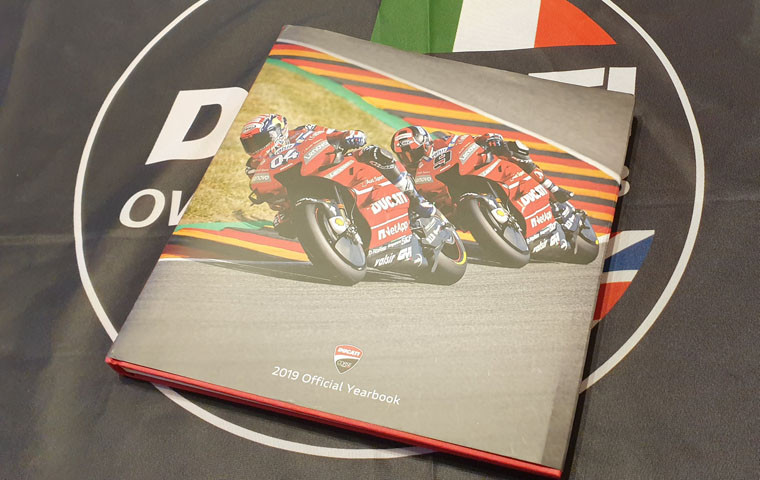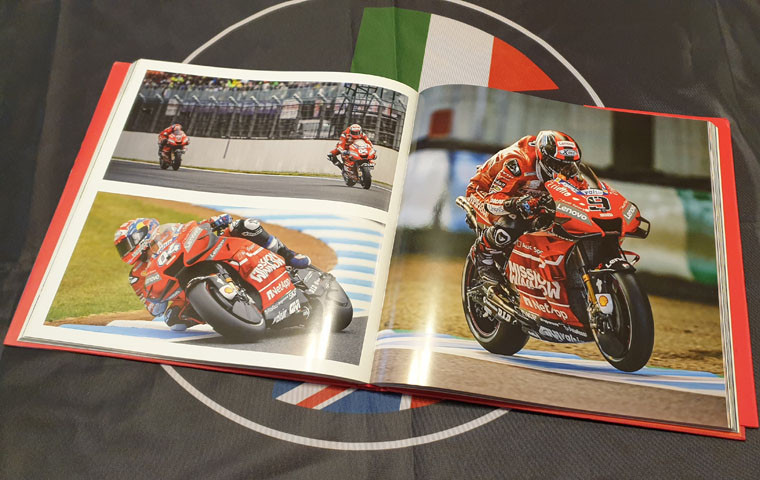 Colin Richards
DOG GB Merchandise Secretary.