World Superbikes
Hi all
Firstly sorry for such short notice but we have been working on this for only a week or so since MSV, the owners of Donington Park asked if we could put on a Ducati display. I will have all the tickets hopefully tomorrow, you can go either Fri Sat or Sun, all three or whatever you like !!
I need to know by e mail chair@docgb.net when you want to attend and roughly what time you plan to be there, I should be there late morning Saturday, we also have 10 camping pitches, each pitch will fit more than one tent, I need to know also if you are planning to camp.
Enter the circuit via the camping area at gate 10, if the first one there can stake a pitch for all of us then we can stay together. The bike area is not far away in the infield, security should not be a problem but maybe take a lock for overnight. You can take your bike back to camping area when we go back, I believe it is only about 200 feet away. The tickets and camping are free, what a great opportunity. I have banners, pop ups and flags to mark our territory.
Martyn
Area picture of display area below.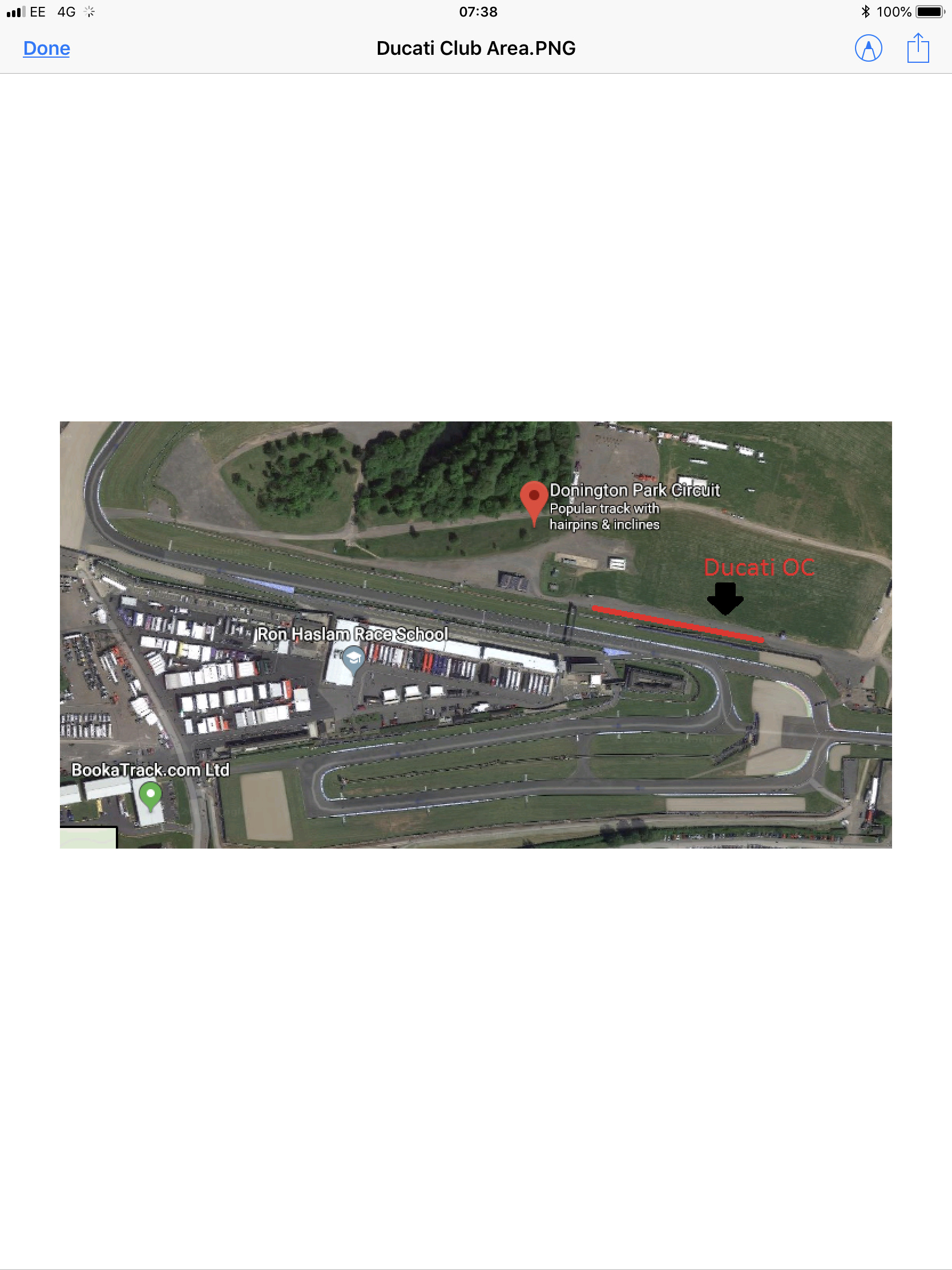 And a better map showing GATE 10