Ducati maintenance has gone digital!
From Ducati....
Today we have launched the Digital Maintenance functionality of the MyDucati app. 
This functionality is among the most relevant released until now on MyDucati because it allows consulting the maintenance history of the bike, the scheduled services and the warranty details.
Digital Maintenance now is available only for services done since July 2019 on bikes from Model Year 2015.  Details HERE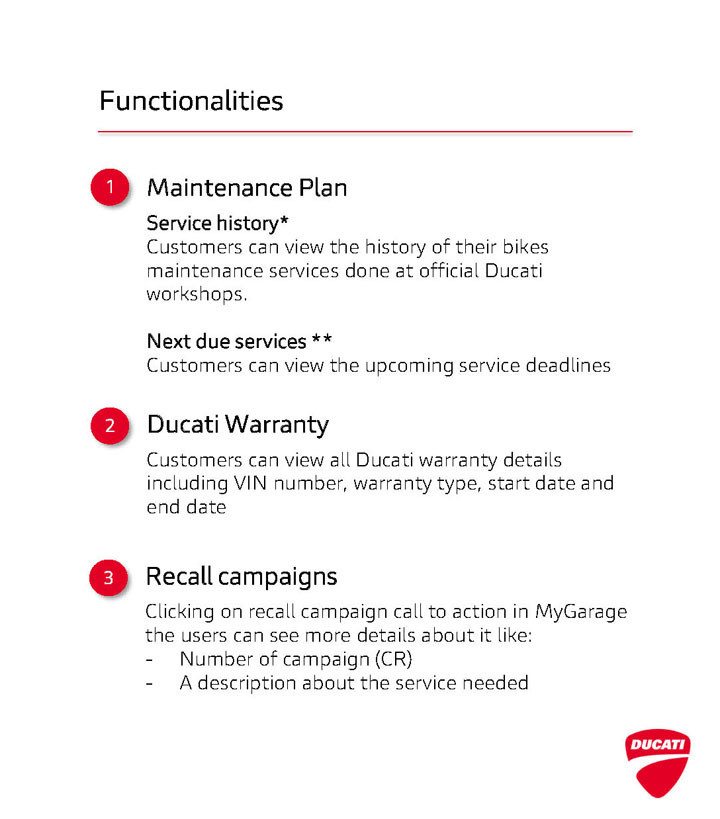 Kind regards
Team DOC
Ducati Motor Holding S.p.A.
Via Cavalieri Ducati, 3
40132 Bologna, Italy