Revised DOC GB Membership Cards
Dear Members.
Just to let you know that we have now updated your DOC GB membership cards to show your Ducati Official Club number (Factory DOC) this will appear below your DOC GB number on all future cards from today. Existing cards are still current and are unaffected.
This number will appear on your new card when it is due as long as you are signed up and accepted as one of our members on the Ducati Official Club, (see example).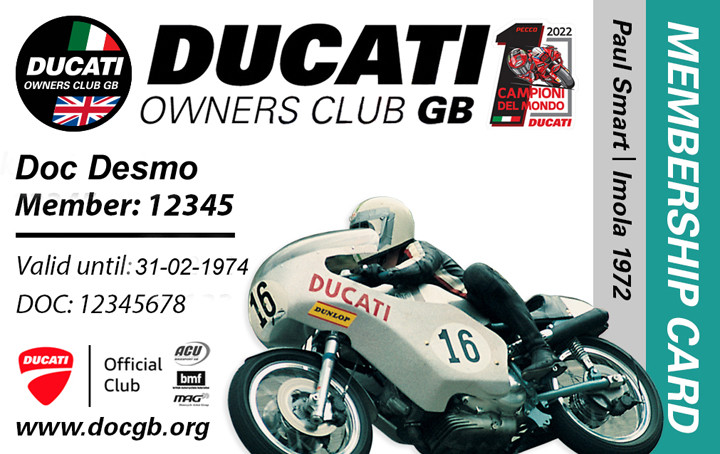 So.... if this space is BLANK (see example below) you DO NOT have the FOC charge add on to your membership.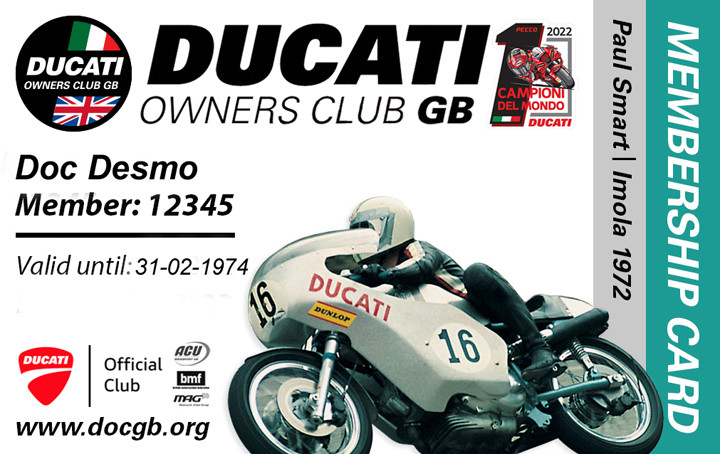 All details on how to do this and how it works etc are here on the website.
Ducati Official Club
So when you do get your new 2022-2023 cards could you also check that this number is correct by logging onto your www.ducati.com account, please let me know if they do not match.
We have also added on the Ducati 2022 MotoGP champions logo as we all need to shout finally about it after 15 years!
Any questions please email me on memsec@docgb.net
Kevin Baker.
DOC GB Membership Secretary