Ducati Official Club - "Factory DOC" (as we refer to it)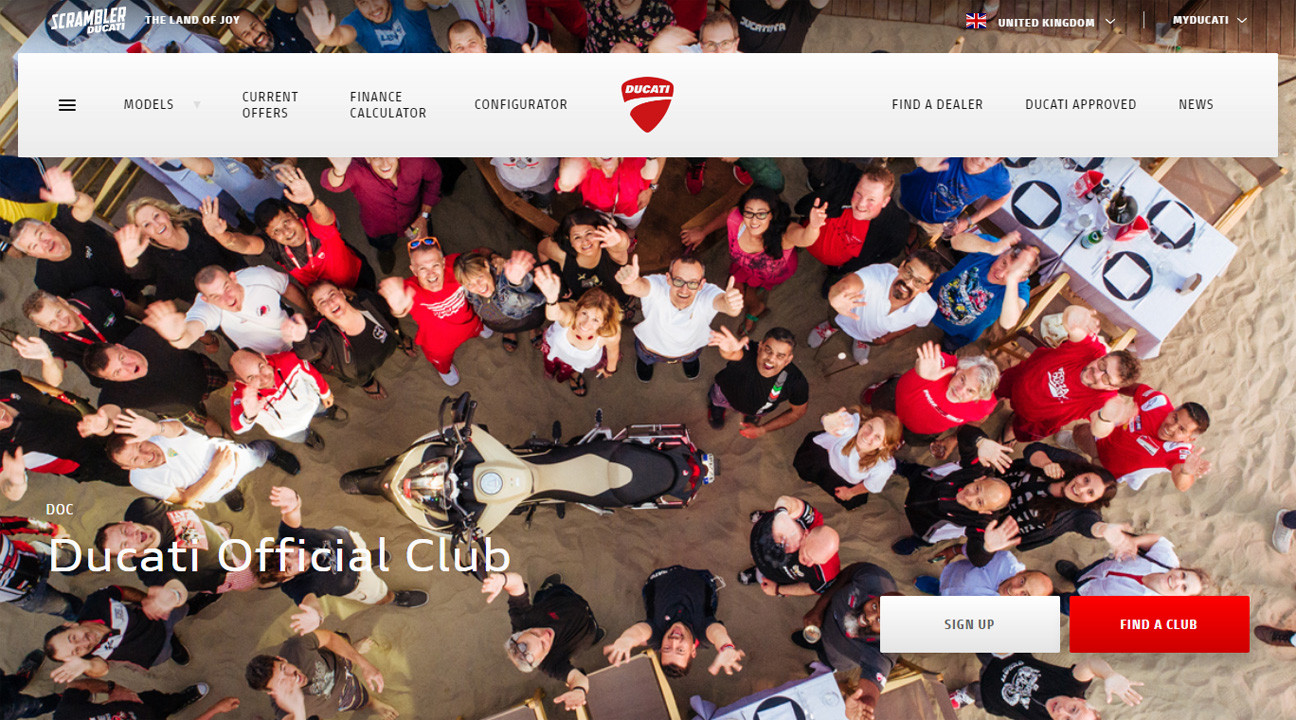 Ducati DOC - Ducati Official Club Factory membership system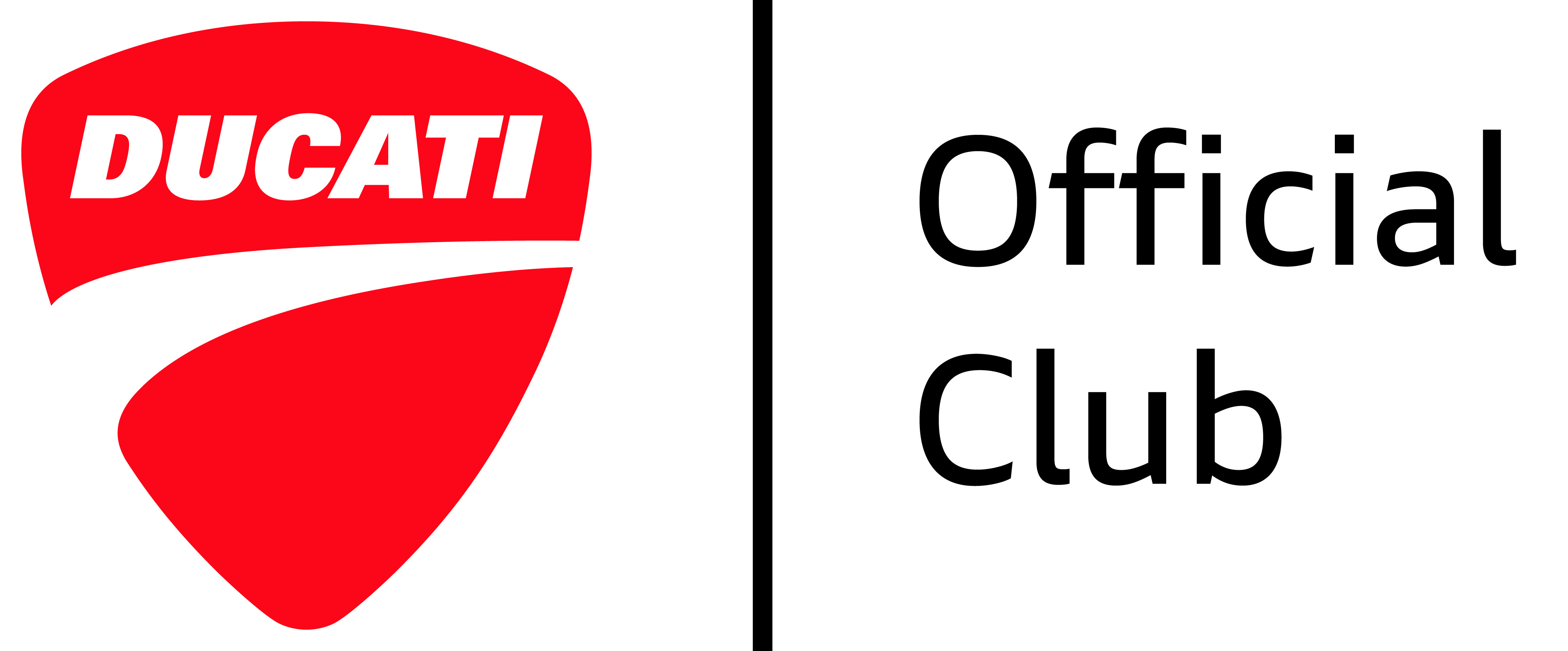 This is an official factory run membership system which has been running for a few years now, and is a membership system in its own right, it is designed to be used by smaller provincial clubs as their membership system, of course we have our own system, so we don't use it as such, but being an officially affiliated club it's there for us to use to our members benefit, and it does have its benefits, which include:
A DOC membership card this comes out with the Factory DOC welcome packs early in the year - which allows the bearer free entry for museum & factory tour (reduced charge access to the factory museum and tour during WDW etc) - it can also be downloaded as a pdf from your DOC GB 'MY MEMBERSHIP'
Discounts on items in the Bologna factory shops (approx. 15%)
A 'Members Kit' which is provided once a year (membership card 'gadgets', patches, and badges etc?)
Reduced price (approx. 50%) World Ducati Week tickets
Reduced price Ducati Riding Experience DRE
Reduced price entry to some trade shows etc
This is a free of charge add-on to your DOC GB membership.
Available to primary members and joint members too.
So, as you can see it is worth doing, especially as it's all free of charge, BUT, this is only available to our fully paid up members, and so not available to forum or Facebook only members.
Another benefit for us as a club is the increased presence it gives us in the eyes of the factory, as because we do not share our membership information with 3rd parties we have no way of proving the numbers of paying members we have. Therefore, as more members register our actual level of membership will become apparent to the factory.
This system runs for 1 year, from January to December, which means that we have to re-affiliate and re-enrol all of our existing current members on the system, which we do for you in December/January, so if you are already on the system (and you are all paid up), you will be automatically re-enrolled, if you are unsure, please log on to MY DUCATI to check your status.
Now, as this system requires the sharing of personal info with a 3rd party (ie Ducati Motor Holding S.p.A) and the setting up of password access, this is something that members must instigate for themselves (as we do not share our members info with 3rd parties)
By the way, this system does allow people to be members of multiple clubs, so if you're already a member of one of the other clubs it no problem, just log in and ask to join us too.
So, if you want to join in, this is where you need to start:
IF you want to access via smartphone these are the apps to download:
Android: myducati
Apple: myducati
Go to www.ducati.com on the front page just under MY DUCATI click on SIGN UP
And follow the sign-up procedure
Setting up you profile and access password will give you access to your info later on....
You must do this as this is the
Please keep your info up to date as this address is where your Members Kit will go to.

 Once you have signed up, or signed in you will see…

Click on your name and then click on the dropdown PROFILE…

Next click on the 3 lines top left to get to MY PROFILE  MY GARAGE  MY CLUB

Click on DESMO OWNERS CLUB and either click on Join a doc or check the status of your membership. Your status should read ACTIVE if you are one of our members. If not then you need to ASK TO JOIN US.

Type in DUCATI OWNERS CLUB GB in the Find a Club field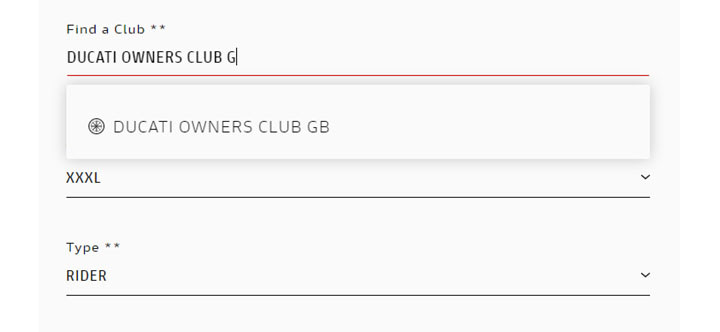 We should appear in the list
then choose us.
If you arlready are one of our members on the systems you will see:
A final note on the Members Kits, this year there is a new system, we will be able to order them when they become available and they will be sent to us to distribute to our Factory DOC members.
The club will cover the cost of postage to send them out to members, as these are provided by Ducati, we are in their hands regarding availability, and on the system that controls their dispatch, so please bear with us, we will get them to you we receive them, so please make sure your postal address is correct on both systems..
Factory DOC red Membership cards can at the moment be downloaded from our website by logging on and then going to 'MY MEMBERSHIP'.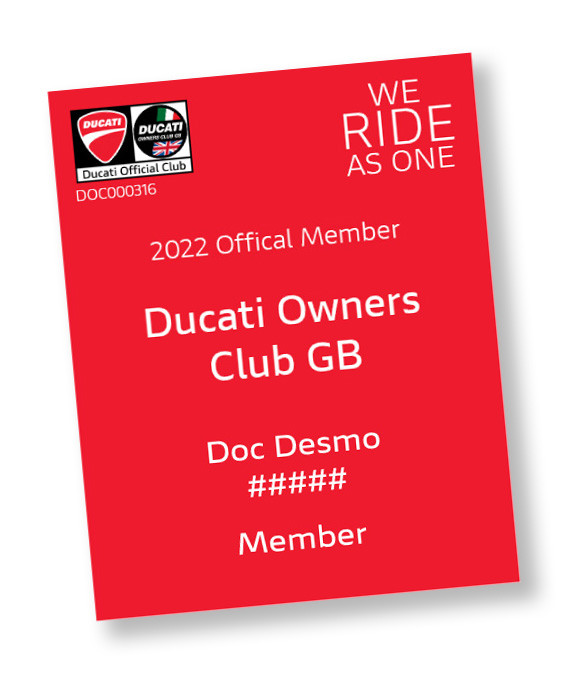 The red DOC membership cards can now be downloded as a pdf from 'My membership' simply log in and download, they can be printed off or kept on a smartphone to be shown as required.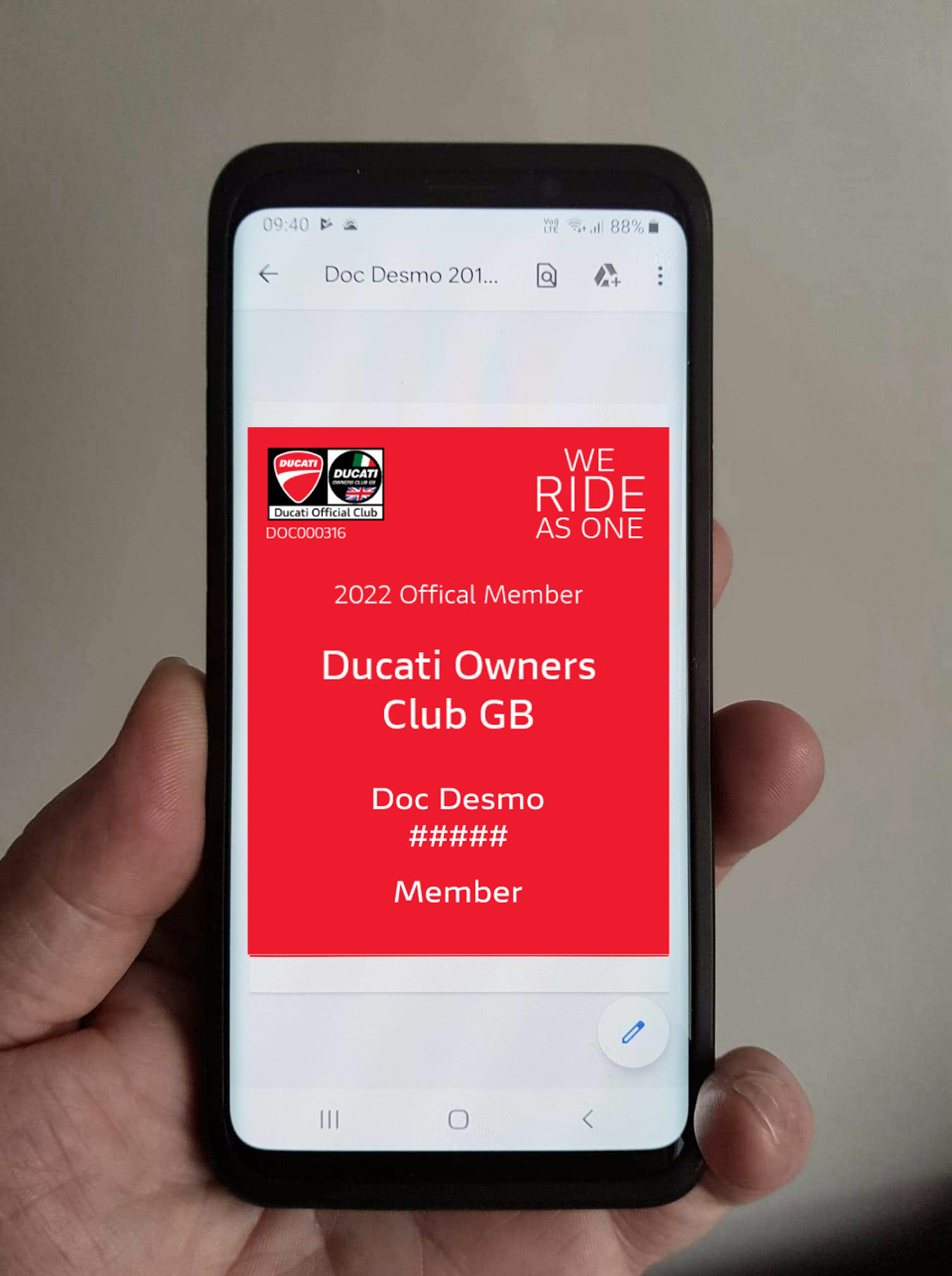 Once you are registered and accepted there is no need to re-register each year.
Providing your DOC GB membership has not lapsed we will automatically renew all current members in January for the coming year.
If you are unsure or have any further questions about this, please e-mail me: memsec@docgb.net
If you are having problems signing up on www.ducati.com or with the Desmo Owners Club registration system
please contact Ducati Customer Services, they will sort out any problems https://www.ducati.com/ww/en/company/customer-service
Kevin Baker - Membership secretary 2022-09-12