World Ducati Week 2020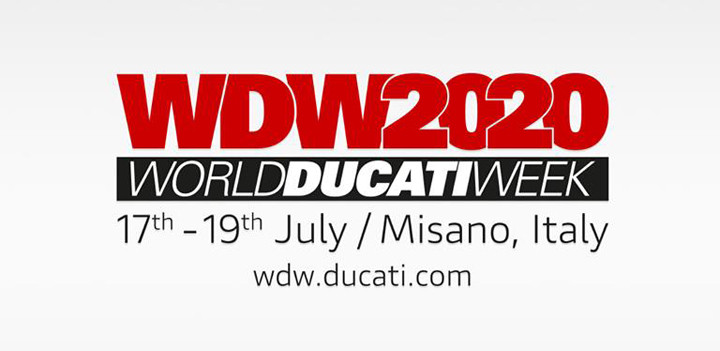 Some general info below, more to come..... ducat.it/WDW2020
This is a must for any Ducati owner!
It's a 3 day event organised by Ducati held at Misano World Circuit Marco Simoncelli
Running from Friday morning until Sunday afternoon, ticket holders can come and go to and from the circuit at anytime throughout the weekend.
Ride there or fly there....
A brief list of events etc, every year is different...
Works riders racing track / offroad etc.
Stunt shows
Bke shows
Works riders autograph sessions
Test rides
Trade stands
Free tracktime sessions
Clubs International Village
Parade laps usually on the Friday night
Seminars
The factory and museum in Bologna is open house from Wednesday to Sunday for ticket holders.
The 2018 event attracted over 90,000 Ducatisti.
The surrounding towns Rimini, Misano Adriatico, and Riccione also host concerts and events events
Ducatis are everwhere!
We think Misano Adriatico is the place to be, the action usually centers on Restaurant Dolce Vita on the seafront.
Restaurant Dolce VIta
This is a link to the event on Ducati.com WDW info on Ducati.com
Club members who are also signed up for the Factory DOC can buy tickets for the event at around 50% off
Tickets usually go on sale at the end of March.
Friday Night Parade laps at the track
A few photos at the track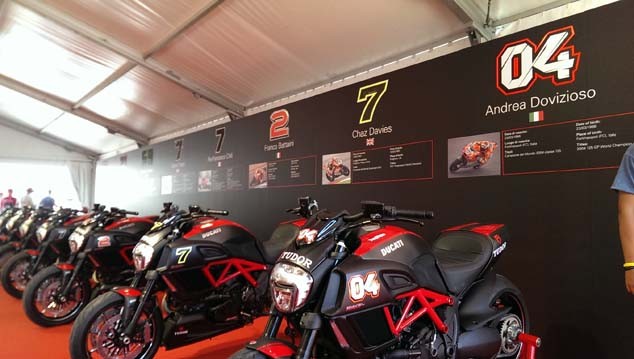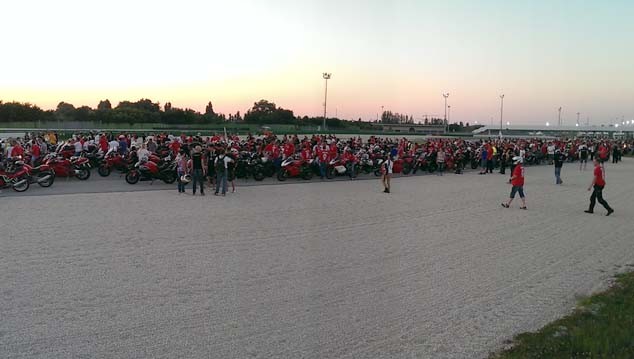 WDW 2014 Saturday night mayhem outside the Cafe Dolce Vita Misano Adriatico